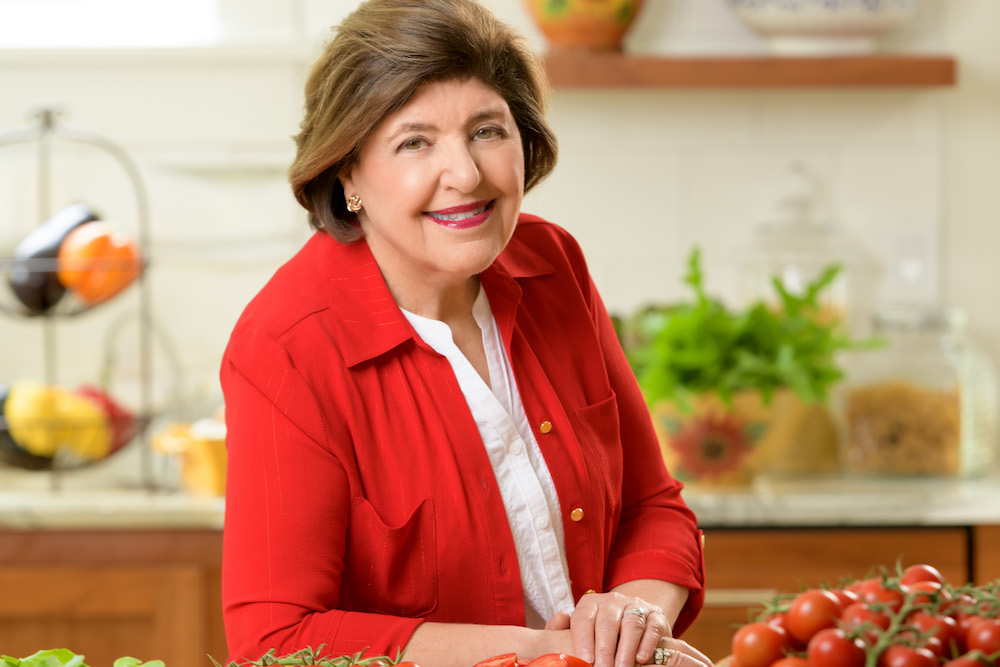 Healthy Ham, Reverence and a Trip to Italy
So what the heck does extra virgin olive oil really mean? Is it true that salt and time makes Prosciutto di Parma a healthy ham? Can it be that watching Italian lettuce grow is an amazing lesson in pride, mastery, bounty and purpose. And is a sense of connection, comfort and grounding best found in a great plate of pasta?
Mary Ann Esposito, author of Ciao Italia: My lifelong Food Adventures in Italy, has the answers we seek. Ciao Italia caps off a dozen previous cookbooks and her hosting the longest running cooking show in history…PBS' Ciao Italia. Esposito's book is a force of history, care and geography. It illuminates why what we put on our tables, and in our mouths, matters so very much. Written and lived with reverence, joy, humor and attention. She combines a culinary guidebook with a travel adventure  leading us to a sense of belonging and helping us to answer the critical question of where we fit in. By connecting us to place, tradition and the joys of cooking, Eposito demonstrates the results of a life lived with reverence. And it just may be a deeper sense of reverence that will be our saving grace.
Through the magic of cannoli, the queen of Sicilian desserts, and a perfect San Marzano tomato, Mary Ann Esposito makes the Italian experience possible for us all.