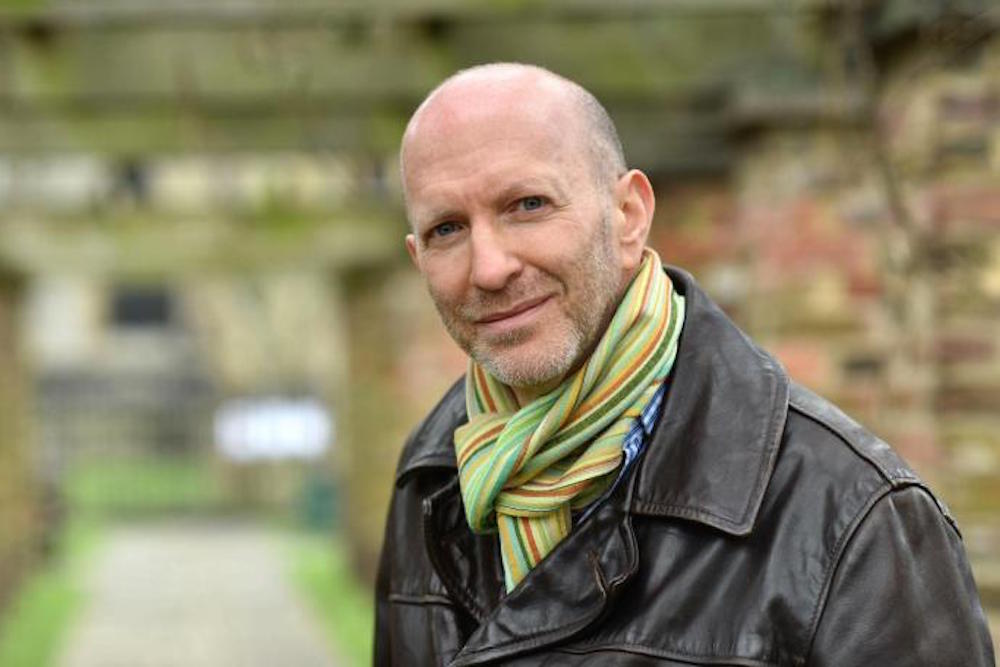 Tyranny and the Damage to Truth
What is it like to grow up in a world where truth is the most dangerous enemy? How would you perform in the moments just before your execution? What would you risk for a reminder of love?
Simon Sebag Montefiore is the New York Times bestselling author of The Romanovs and Jerusalem: The Biography. His most recent novel is Red Sky at Noon– the completion of his acclaimed "Moscow Trilogy." This stunning new novel is set during an epic cavalry ride across the hot Grasslands outside Stalingrad during one of the most merciless battles of WWII.
The scene is 1942 and the forgotten aspects of the war – cavalries, Cossacks, a million horses. Russia during one of the most brutal times in history. A contradictory world where the guilty are promoted and the innocent executed  -traitors, defectors, Fascists and Jews. 350,000 Italians sent by Mussolini to fight the Russians. Decimation the unifying factor.
And then there is Stalin -remorseless, merciless, yet often subtle and surprising. Pig headed and delusional, a master of espionage.
Montefiore's focus in this terrifying, diabolical world is the essential relationships formed –'So much is happening, life is so intense – entire relationships can happen in a day. We can hardly imagine living in a totalitarian state – finding moments of intimacy and ways to feel alive in the midst of this darkness. Only love and human kindness bring redemption in the middle of the horror.'
The key to survival is having no past, having no present.
"For a novelist there are two great subjects to write about, one is war, which is the grit in all of us, where everything is distilled down to its essentials. And the other is love, in all its different faces- family, wife, secret love, passion – all in conflict with each other." In all its darkness, Montefiore relishes the challenge.
Throughout the trilogy one truth rings clear: "In war and terror, love is redemption, love is freedom, however short and however desperate it is."