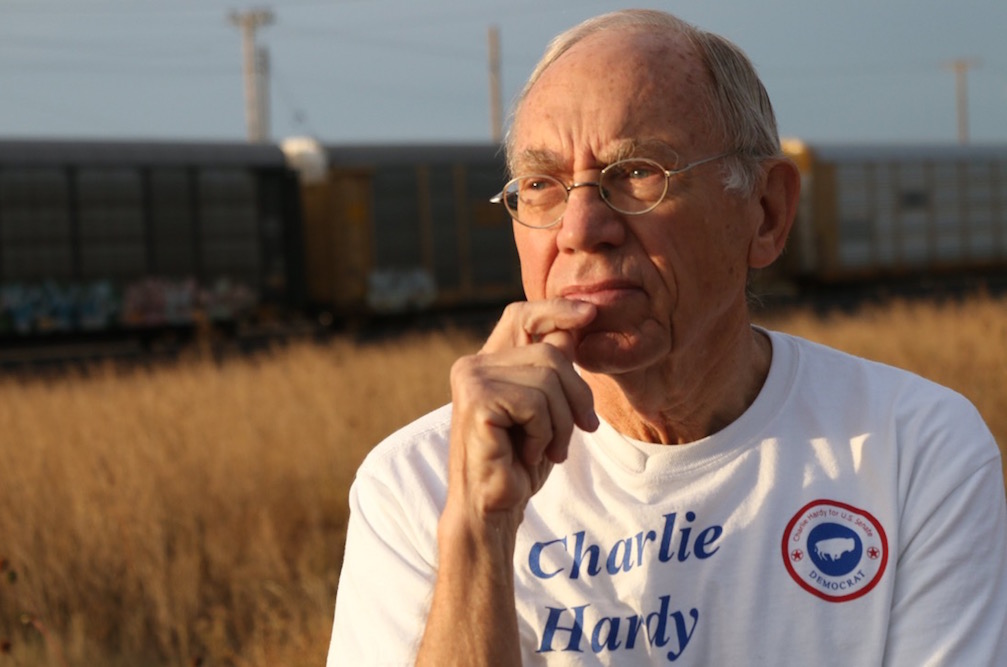 What Can One Soul Do to Change American Politics for the Better?
Charley Hardy, a former Catholic priest and prior candidate for the U.S. Senate in Wyoming will tell you a single soul can do quite a lot to change the status quo. You just need a little daring, blind faith, hard work, a big bus and the semblance of a plan.
Charlie, with an accumulation of 75 years of youth, had spent nearly a decade serving the poor while living in a cardboard shack in a Venezuelan slum. Upon his 2011 return to his hometown of Cheyenne, Wyoming, he was shocked to see similar poverty, hunger, despair and homelessness. So he inspired a ragtag band of idealistic volunteers to help him shake up the political establishment.
And award winning, documentary film maker, Reed Lindsay beautifully captured this illuminating adventure on film. Charlie vs Goliath is a charming, enlightened and inspiring feature-length documentary about an ordinary man's extraordinary struggle to right the playing field and bring integrity back to the office and the race.
Charlie had high expectations of his right (and opportunity) to participate in government, and with good reason. In the good ol' days, he could walk right in to, then Wyoming representative, Dick Cheney's office for a heart to heart chat. But times had changed, upon being snubbed by his congressional representatives, Charlie decided he must take action and determined to run for office himself in 2014 against the incumbent Republican opponent, who was armed with a $3 million war chest. Not great odds, but Charlie, this 21st century Don Quixote, was undeterred.
Arguably, It would be hard to find a more unlikely candidate, but Charlie's decision to run for office was based on a deep rooted concern regarding our Nation's history of social policy. All it took was intention, determination and two hundred dollars paid to the secretary of state to declare his candidacy, and he was off and running, literally.
On the surface this film is about getting money out of politics and the story of the forgotten majority of middle America that swayed our most recent Presidential election. At its core, this film is about the power of persistence and hope. Charlie had said, "Someone has got to start shouting about this!" when he saw the state of the average person in his own town. And luckily for us, he did. I suggest we listen.